And just like that the summer seems to be drawing to a close......after the brilliant boost the England football team gave us at the Euros in June the warm and pleasant September has seemed to keep summer hanging on for a few more weeks making it all seem like such a long time ago! 

A lot has happened since, and we have experienced a very busy summer, watching and noticing all the changes in trends in the local lettings market. We have seen -
A lack of stock with stock moving quickly when it does come on, particularly in the sub-£1000pcm market creating high competition for properties .
This has caused a general increase in rents, some properties are achieving far more this year than they have ever done before. We will have to see whether this spike continues but it is likely that any drop will not be as significant as the increases. 
Opportunities for landlords to expand their current lettings portfolio.
While locally rent arrears seem to have not been a major issue in most cases, national reports now advise any problems caused by the pandemic have stablised. 
We continue to keep up to date with legislative changes and local market conditions with Matt and James provide an update in our video below -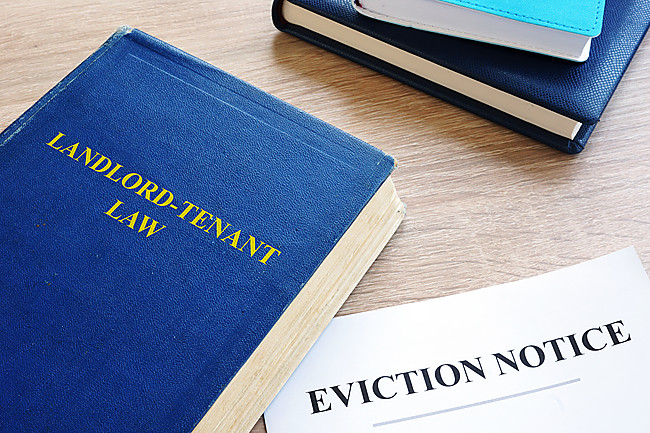 Section 21 - Changes from 1st October 2021 -
The UK Government confirmed at the start of September that notice periods from landlords to tenants will return to pre-COVID lengths in England from 1 October 2021. This includes Section 21 notices returning to two months notice.
Following the pandemic and the introducing of the Coronavirus Act 2020, the UK Government increased all notices to six months for most grounds (including Section 21 notices), with exemptions for certain serious cases.
Since 1 June 2021 until 30 September 2021 notice periods must be at least four months in most circumstances apart from exemptions for the most serious cases. Notice periods for cases where there are less than four months of unpaid rent, reduced to two months' notice from 1 August.
Moving forward, the UK Government intend to retain the power to implement any similar measures again in the future should the public health situation worsen. To this end, legislation has been tabled that retains the ability for the UK Government to reapply longer notice periods until 25 March 2022 as a backstop.
Additionally, the UK Government will update the landlord, tenant and local authority renting guidance and court guidance ahead of 1 October 2021 to reflect that notice periods will be reverting to their pre-COVID lengths.
They will also update the prescribed forms to reflect the return to pre-COVID lengths. 

Gas Safe Week 2021
Last week it was the official Gas Safety Week organised by the Gas Safety Register

At Christopher Shaw Residential it is always Gas Safety Week as Amanda our property manager is continuously booking annual safety checks and services with our team of brilliant Gas Safe registered engineers. It is a vitally important part of the work we do to ensure that tenants are safe in their homes and landlords safe in the knowledge they are meeting their legal requirements. 

Below are ten top tips to keep you safe and warm in your home -
Only use a Gas Safe registered engineer to fit, fix and service your appliances. You can find and check an engineer at GasSafeRegister.co.uk or call 0800 408 5500.
Check both sides of your engineer's Gas Safe Register ID card. Make sure they are qualified for the work you need doing. You can find this information on the back of the card.
Have all your gas appliances regularly serviced and safety checked every year. If you rent your home ask for a copy of the landlord's current Gas Safety Record.
Know the six signs of carbon monoxide (CO) poisoning – headaches, dizziness, breathlessness, nausea, collapse and loss of consciousness. Unsafe gas appliances can put you at risk of CO poisoning, gas leaks, fires and explosions.
Check gas appliances for warning signs that they are not working properly e.g. lazy yellow flames instead of crisp blue ones, black marks or stains on or around the appliance and too much condensation in the room.
Fit an audible carbon monoxide alarm. This will alert you if there is carbon monoxide in your home.
Keep vents and chimneys clear. Make sure you don't block any vents, as they are vital to ensure gas appliances burn properly, and chimneys need to be cleaned and checked regularly. 
Use gas appliances only for their intended purpose. Don't be tempted to use them for something they weren't meant for (e.g using a gas cooker to heat a room).
Know the emergency procedure. If you smell gas or suspect immediate danger, make sure you familiarise yourself with the emergency procedure and contact the relevant number for your UK region.
Spread the word. Share vital gas safety information with friends, family and neighbours to make sure your community stays safe.
Find out more here -
https://www.gassaferegister.co.uk/gassafetyweek/